Lida movable board house is an industrial building product with light steel as the framework, sandwich board as the maintenance material, standard module (1.8m) or space combination according to the customer's needs, and the components are connected by bolts, removable, movable, reusable and universal.
Its features are: all dry operation, no construction waste; environmental protection and energy-saving materials, reusable and comprehensive It has the advantages of low cost, flexible layout, convenient disassembly, beautiful appearance, safety, reliability and durability. It can be used to build dormitories, canteens, recreation rooms, toilets and other temporary facilities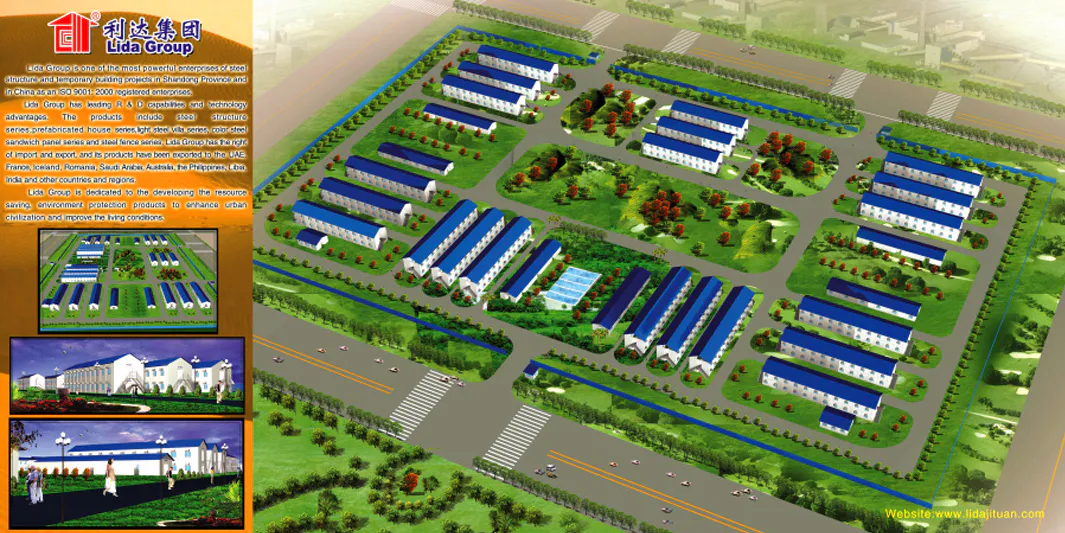 Advantages of movable plank house:
Reliable structure: light steel structure system, safe and reliable, meeting the requirements of building structure design code.
Convenient disassembly and assembly: the house can be disassembled and reused many times, and the installation process only needs simple tools. Take k-room as an example, the average person can install 20 to 30 square meters per day.
Beautiful decoration: the whole house is beautiful and generous, bright color, soft texture, flat board, with good decoration effect.
Flexible layout: doors and windows can be set at any position, indoor partition can be set at any horizontal axis, stairs can also be set at different positions according to actual needs.
Structural waterproof: the house adopts structural waterproof design without any additional waterproof treatment.

Advantages of movable plank house:
1. Environmental protection, no construction waste
2. Doors, windows, partition walls, flexible disassembly and assembly
3. The appearance is generous, and there are many choices for the color of roof panel and wall panel
4. Cost saving and convenient transportation
5. Rust proof, over 15 years service life
6. Safe and stable, resistant to M 8 earthquake
Technical parameters of movable plank house:
Wind resistance: Grade 11 (wind speed ≤ 125.5km/h)
Earthquake resistance: Grade 8
Roof live load: 0.5kn / ㎡
Heat transfer coefficient of external wall and partition wall: 0.35 kcal / ㎡ HC
Corridor live load: 2.0kn / ㎡
Main materials of movable plank house: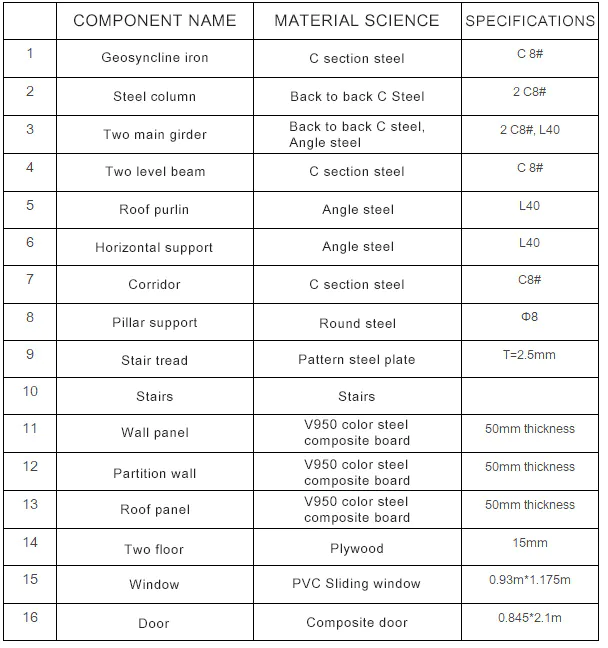 Tthe use of mobile board rooms:
Dormitories, offices, conference rooms, kitchens, restaurants, toilets and so on.