Lida light steel structure industrial building can be divided into the following types: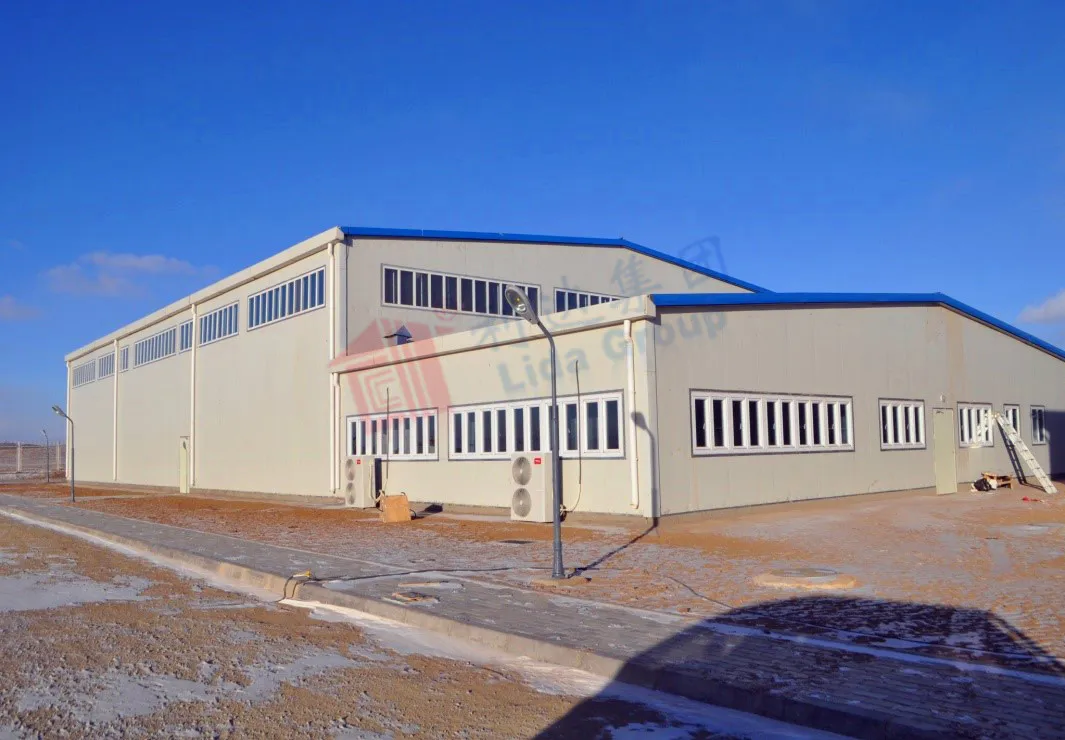 Characteristic:
Large span: single span or multi span, with a maximum span of 36 meters without central column.
Low cost: the unit price can be from USD35 / m2 to USD70 / m2 according to the requirements of customers.
The construction speed is fast and the installation is convenient.
Long life: up to 50 years.
Others: environmental protection, structural stability, earthquake resistance, waterproof, and energy conservation.
Materials:
The main frame (column and beam) is composed of welded H-shaped steel or box shaped column;
Foundation installation is connected with foundation by pre embedded anchor bolt;
Beams and columns, beams and beams are connected with high-strength bolts;
Roof and wall purlins are made of cold-formed C-shaped steel;
Color steel single tile or color steel sandwich panel can be used for wall and roof.